Seedstars World (SSW) the global startup competition for emerging markets and fast-growing startup scenes brought its 2014 round to a successful close at the Seedstars World Final Event hosted by Lift, one of the biggest innovation and tech conferences in Europe. After travelling to 36 different cities to find the best global startups, the SSW team invited its regional winners to the final round to compete for an equity investment of up to $500k. Following the semi-finals which were held at EPFL, 10 startups were selected to compete and pitch, on the main stage, in front of a crowd of 1000+ participants and a jury panel at the Final event. The grand winner of the second edition of Seedstars World was Salarium from the Philippines, a leading HR resource in emerging markets used by companies such as DHL.
[quote_box_left] "Most Innovative" startup was awarded to Choji Bare from Nigeria's Green Energy, which turns plastic waste into petrol.[/quote_box_left]
Participants were also asked to pick their favorite startup for the Public Vote award, presented by Republique et Canton de Geneve, which went to OkHi from Nairobi, a solution that offers smartphone geolocalization for the 4 billion people worldwide that do not have an address. The School of Management Fribourg looked for startups that continuously pushed the envelope, and its prize for the "Most Innovative" startup was awarded to Choji Bare from Nigeria's Green Energy, which turns plastic waste into petrol.
Philippine startup Salarium: Winner of Seedstars World Competition
The ten finalists pitched their startups in front of an international and prestigious jury including Serendipity Investments' founder Jose Marin, Marco Corradino, founder of Bravofly Rumbo Group, Kinnevik's Jessica Thorell, Techstars MD Jens Lapinski, Mountain Partners founder Dr. Cornelius Boersch, Johnny El Hachem, CEO of Edmond de Rothschild Private Equity, and Seedstars co-founder Pierre-Alain Masson.
Grand Winner Judah Hirsch, was awarded the Seedstars World trophy and was crowned the "Seedstars World Best Startup 2014" for their payroll SaaS solution. Judah Hirsch, CEO of Salarium, talked to us about winning the SSW trophy and what it means to him and his company. "We look forward to being part of the Seedstars World family because of their hands on investment style and the lessons we can learn from them. SSW promotes emerging markets and their talents on a global stage and gives our startups the spotlight they deserve."
The Seedstars World Final Event also featured several sessions and workshops, which discussed trends in emerging markets and how to disrupt traditional industries. Temenos featured the session Is banking in the perfect storm of disruption? with financial service experts, such as Ingenico's Mouna Fouillade. The evening offered an exclusive dinner in partnership with Edmond de Rothschild to further connections between the Seedstars World startups and business angels, VCs, HNWIs, and investors.
10 Finalists Up for funding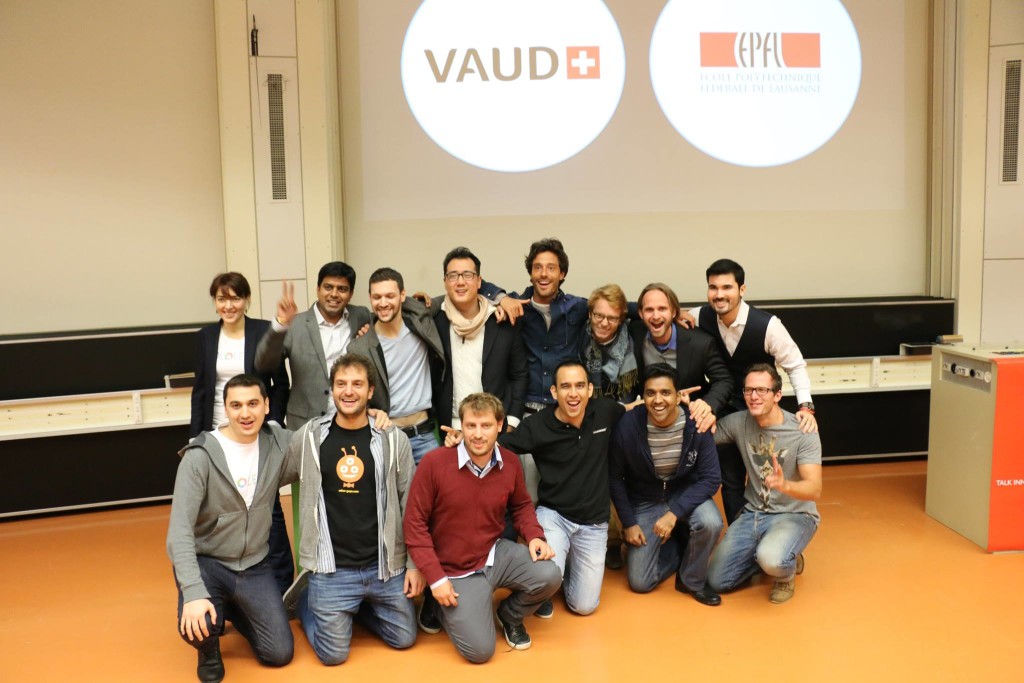 Ten finalists were selected at the Seedstars World Semi-finals at the EPFL on February 3rd. Nairobi's OkHi, a geolocalized address book, will be up funding via the Seedstars World investment fund, including other finalists like Singapore's 6Degrees, a self updating phone book, Peruvian travel platform Busportal, crowdsourcing concert organizer Krowdpop from Seoul, the Brazilian hardware device Ploog, for your desktop on the go, India's Scandid app for geolocalized savings and discounts, Salarium, the Philippine payroll service, Yerevan learning management system Sololearn, casual gaming studio The Other Guys from Argentina, and Bangkok's Washbox24, an automatized laundry service thanks to specialized lockers.  Funding will take place via the Seedstars World Crowd Fund, which allows European investors to invest with a minimum of £100. The fund is running via Seedrs, the first crowdfunding platform for funds in Europe (equity crowdfunding). The recently opened fund is raising USD 500K and is closing in March.
Before the Semi-finals, the startups took part in an intensive bootcamp at the leading engineering school EPFL, which included pitch training and mentoring session that reexamined each startups business model and financial sustainability. Mentors included top entrepreneurs such as Chinaccelerator's Todd Embley, Eventbrite's Co-founder Renaud Visage, Galixo's CEO Raphael Dana, as well as representatives from leading tech companies like Cristina Riesen of Evernote, and Nicolas Bry, the SVP of Innovation at Orange Vallée. The bootcamp offered exclusive insights into the Lausanne area, which the State Department of the Vaud Canton has been transforming into a dynamic ecosystem for entrepreneurs.
2015 Ambitions – 50 Cities and USD 1 Million Up for Grabs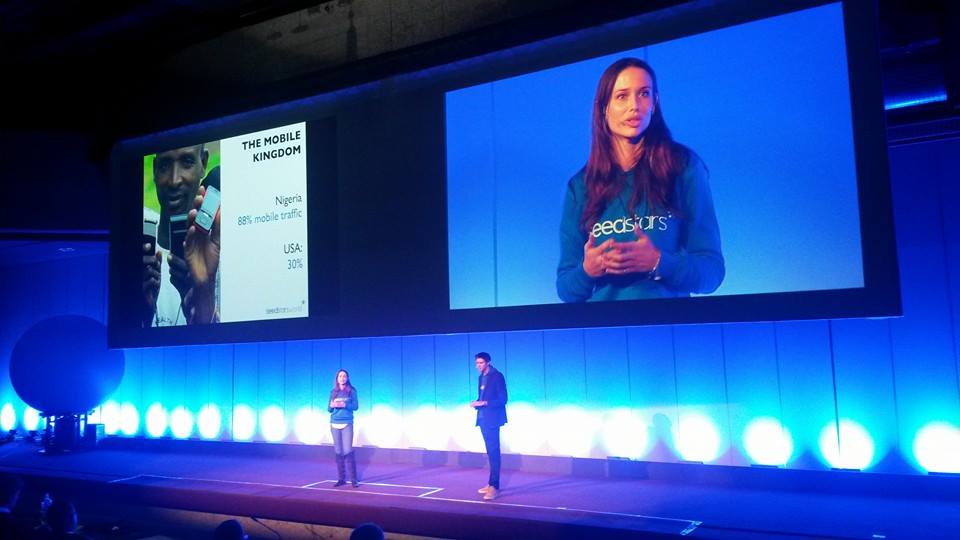 With its first two editions, Seedstars World has already built an impressive track record: Its first round of  20 startups raised USD 14 Million and hired 150 new employees, after which 2014 expanded to 36 countries. For the 2015 tour, 50 cities will be visited throughout the year. More news on which cities are joining the Seedstars World roster will be available on the Seedstars World website in March 2015. Also, running in parallel to the original startup competition, Seedstars World announces three tracks that focus on strategic industries that are transforming our day to day habits.
First, Seedstars World will partner with Bravofly Rumbo Group to launch a "Travel Track", during which Seedstars World will organise local pitching events in a selection of 30 countries to find the best travel startups. Bravofly Rumbo Group will invest up to USD 500k in the winner of the competition and bring its knowledge and power house to support this investment. This will bring the total amount of investment available for startups to USD 1 million. Seedstars World co-founder Pierre-Alain Masson stated that the added focus on the travel industry was a strategic move, as he believes that "the travel industry has always been innovative, first breaking online barriers and now moving into mobile commerce. With more than 1.1 billion people travelling out of their home country in 2014 alone (source: UN's World Tourism Organization), there is a huge market potential and I believe that it is important for Bravofly Rumbo Group to stay close to the innovation and startup space, as it will be, of course, a driver for growth."
Furthermore, Seedstars World is also adding specialized tracks for Social Entrepreneurship and Fintech. "Both financial services and technology as well as social entrepreneurship startups are innovating industries and ways we live and do business. In the social space, the creativity in bringing profitability and community impact is very impressive, especially in Africa." said Alisee de Tonnac, CEO of Seedstars World. "And 2014's USD 467 Billion in remittance flows to emerging countries (source: World Bank Forecast) alone make fintech a very attractive market to be involved in."