Barely two months after raising major funding with Mark Zuckerberg's  foundation, Andela, one of Nigeria's more popular start-ups recently parted ways with co-founder Iyinoluwa Aboyeji.
Starting his own company called Flutterwave, to  facilitate aggregation of different payment methods for merchant banks and money transfers across Africa, Aboyeji believes solving the problem of payment challenge for merchant partners in Africa could create value amounting to billions of dollars.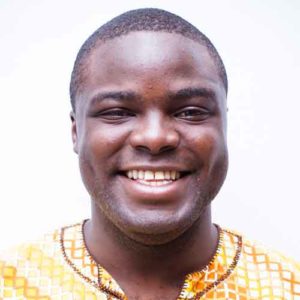 Speaking to Quartz, Aboyeji argued that some of the world's largest growing digital companies had to check their expansion plans in Africa due to difficulties in receiving payments in many countries. His hope is that his new company Flutterwave would help fix this problem.
In his email to his Andela team, he said;
"Despite all the entrepreneurial spirit and expertise in Lagos, businesses still have trouble conducting transactions that are an afterthought in most of the world,"

"It's a problem that is prohibitive to the future growth of the continent, and one that I felt I could no longer ignore. So I decided to do something about it."
Having received some funding from Silicon Valley's Y combinator, South Africa's CRE VC, and VCFintech, the company has already set up operations in Lagos and Accra with aim of building a pan African network.
Flutterwave is believed to have already transacted more than $20 million while working with clients like Uber Nigeria, Paystack, Access Bank and Page Micro Finance.
Aboyeji expressed his sadness at scaling back his role in Andela but says he will retain an advisory role.