There are countless number of available smartphones in the market today, all of them varying in form, power specifications and exciting features from wireless charging, scanning to fingerprint technology. Because smartphones have become an essential part of our lives, more often than not we always want to beep that buddie who lives far away, get work done from anywhere via our mobile. Now think about it, among the numerous laudable technology feat that many of these smartphones offer us, what would you make out of that device if it constantly runs out of juice?
That is a major question tends to guide people through making their purchase decisions when it comes to smartphones. Especially when you are in my country where power supply remains is epileptic, you may just want to surf carefully. The new TECNO L9 Plus is a device that one should pay attention to if your number one specs in a phone is battery life.
Okay, so I am not trying to 'over hype' the device but come to think of it, there is a 5,000mAh battery in this 6-inch device, apparently that tells you that you shouldn't expect less. This review will place more emphasis on the battery power but so you need to check out the unboxing and first impression.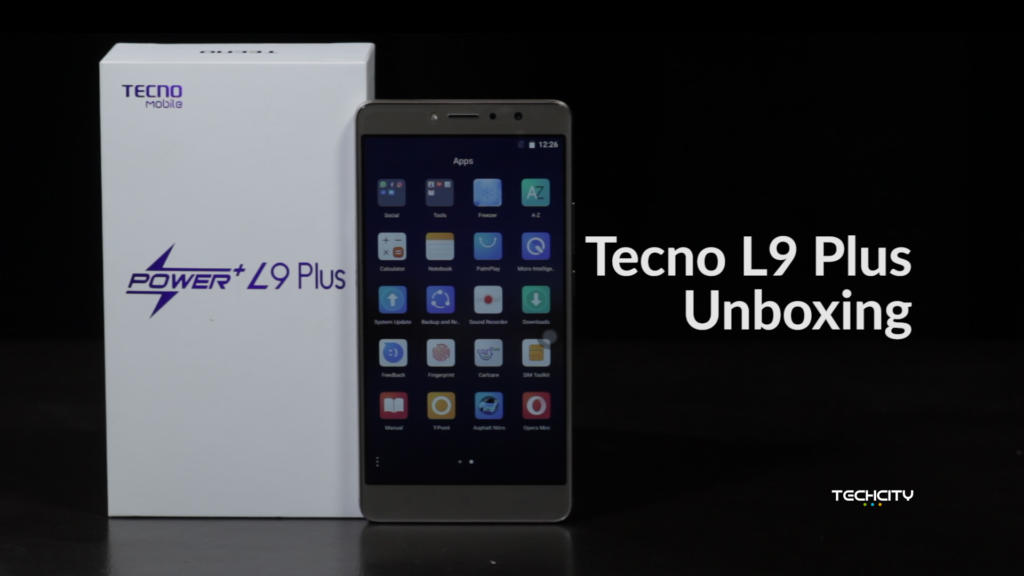 TECNO claims that a 5 minutes fast charge will allow you continuously take up to 1,000 pictures – honestly I am wondering how they came about this but all I can say is that the statement was made to stress the fast charge feature of the device. Not only that, there is another claim that says the battery can last for three days of continuous use, well my take on this claim is that phone usage is very relative and it varies from one individual to another.
These claims are just as tempting as they sound so I decided to put the device to test, use the device for some days and here are the findings:-
Battery life can possibly last you for three straight days – The L9 Plus was not my daily driver when I did this test,  I used it as my secondary device, data network was turned on all through, I made and received phone calls, emails, Facebook, social platforms and a few instant messaging apps were running. My usage can be classified as average and I  was able to get almost 2 days battery life. By the time I began to frequently turn off the data connection except for when I needed to use it I was able to get 3 days. When I didn't turn on my data network at all, restricted the usage to just calls, SMS, use of calculator, dictionary and other apps that didn't require internet connection, I was able to get close to 5 days battery life.
On another occasion where i had 21% battery rating, with continuous Whatsapp chat and screen brightness set at minimum, I was still able to get about 40 minutes off the battery.
Video loop test – I conducted the video loop test on the battery of the TECNO L9 Plus, subjecting it to different conditions. First I did a continuous play of YouTube videos with brightness set at maximum, volume cranked up to maximum, with device connected to a WiFi network. This began with battery at 100% and at exactly 8 hours 13 minutes, the phone went off. By the time I turned off the data network, put the brightness and volume at 50% respectively and played continuous video, battery lasted for over 16 hours.
Time to charge – It took exactly 2 hours 10 minutes to charge the device from 0-100% while the phone is powered on, it took almost the same time to charge while the phone is switched off too.
So far I think TECNO L9 Plus has been able to make a case for customers who demand for more battery power from OEMs. The excuse over the years and what we have been able to see so far is that smartphones will have to get extra chunk, become heavier for them to be able to accommodate bigger batteries, therefore as long as customers still want their phones to maintain that moderately slim and handy feel, definitely there has to be a compromise on the battery.
Looking at the design of the L9 Plus with it's 6-inch display size, it is somewhat difficult to agree that it packs a 5,000mAh battery into the considerable slim metallic chassis. The thickness is very reasonable and it is not even heavy.
While it seem like a trade-off is conspicuously absent when you put the design into perspective, a 720p resolution possibly signals one. A 6-inch screen is a big fit for multimedia (games, movies) consumption and one would have expected a full HD display (1080p). On the flip side this 720p can pass for the essence of power management. Since the L9 is supposed to provide extra battery juice, a 1080p resolution on a screen of this size will place a lot of pressure on the battery because bigger screens with high resolutions eat up a lot of battery.
It looks like i just made I case for TECNO however it is important to note that a full HD will be best on this device.
Apart from the battery which is the main USP of this phone, it is also important to point out a few additions that have been made so far. The build is made up of quality material alongside a visible change in change in the design. Power and navigation buttons maintain their near conventional positions on the right side but the speaker grill is now looks different with its positioning at the bottom alongside the microUSB/charging port.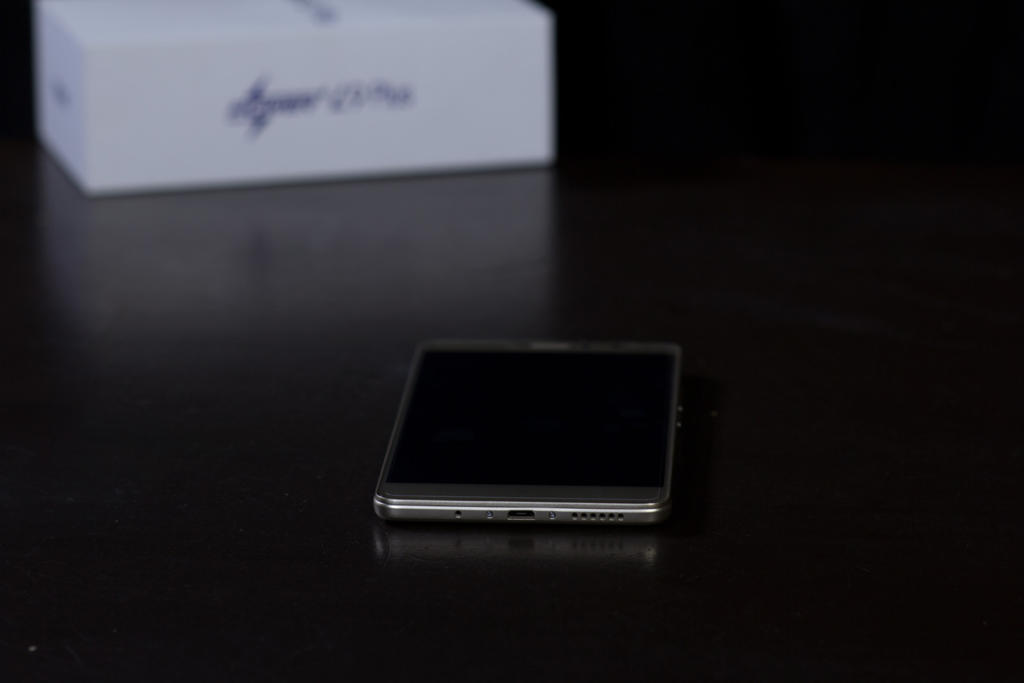 On the left is a button called Super Button which by defaults activates the ulta-power saving mode, interestingly this super button can be customized to perform various function like camera activation and to power the flashlight.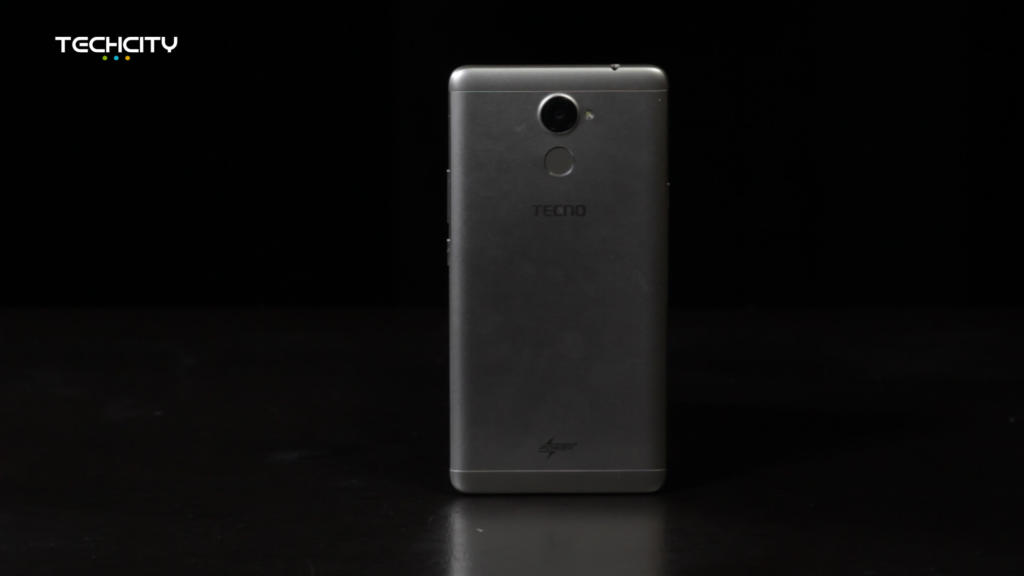 On the back is a 13MP camera and a fingerprint sensor which makes a new addition to the specs list. The pictures from the camera are nothing compared to that of the high end devices or the Camera focus Camon CX, however they are just as decent as you may want it.
TECNO L9 Plus powered by a 1.3GHz Quad-core processor, a 2GB RAM and an internal memory of 16GB with an option to expand storage with a memory card. It runs on Android 7.0 Nougat with an overlay an almost unnoticeable HiOS. This device is less customized with the UI, the quick settings dropdown retains the stock Android interface.
So there you have it, a smartphone that meets your basic daily need, has a decent display and camera alongside a long lasting battery that can take keep you going without worry –That is the TECNO L9 Plus and if you are really not so obsessed with those high end specs but just comfortable with an astounding battery life, then the TECNO L9 Plus is your friend.