A smart watch is a computerized mobile device that is worn on your wrist, whose functionality goes beyond timekeeping. And no, they are not only for techies. These watches very important to our daily lives –from running apps, to displaying notifications, to monitoring your heart rate, the latest batch of smart watches do a lot more than just tell you what the time is.
Here are 5 smart watches that are lifesavers; they work effortlessly, giving you the right mix of features, and all that without making life too complex for you. 
Fitbit Blaze Smart Fitness Watch
The Fitbit Blaze Smart Fitness Watch  is a smart fitness watch that helps you maximize every workout routine. It is an advanced technology with a versatile design. This device is built to track your workouts, gauge your performance stats, and monitor your progress. Click here, to get the Fitbit Blaze Smart Fitness Watch.
Apple 42mm Smart Watch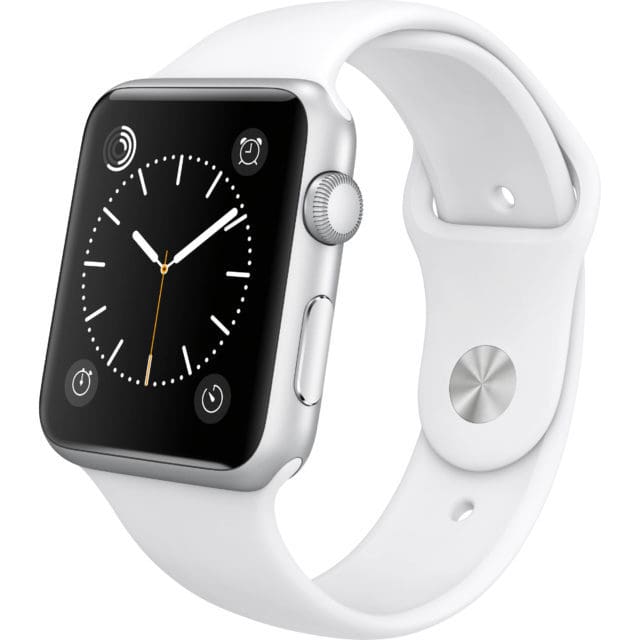 The Apple 42mm Smart Watch is a unisex and versatile gadget helps you organize your daily activities efficiently and achieve your goals. With this virtual wrist-worn assistant, you can receive and make calls, dictate text  and messages, book a taxi, browse through apps, and track your fitness activity – all this without the need to even take your smartphone out. The Apple 42mm Smart Watch can be purchased here.
Garmin vívoactive HR GPS Smart Watch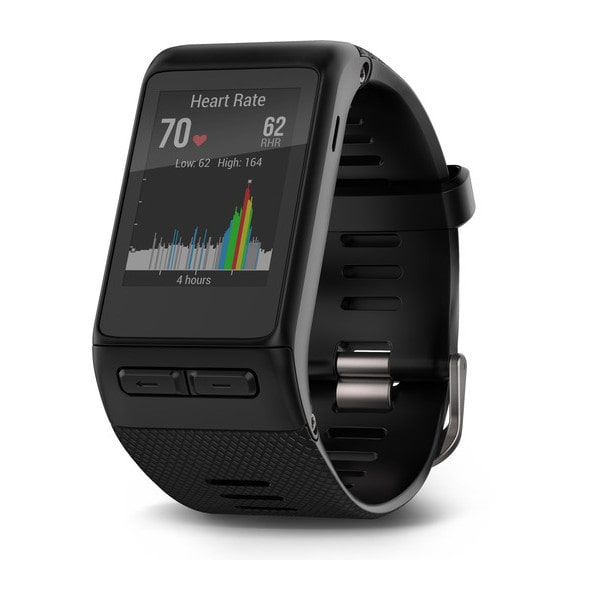 The Garmin vívoactive HR GPS Smart Watch is a run, bike, swim, golf, ski and more with vivo active HR, the GPS smartwatch with Elevate wrist heart rate technology. It comes with sunlight-readable, high-resolution colour touchscreen, 24/7 heart rate monitoring and smart notifications. Get the Garmin vívoactive HR GPS Smart Watch here. 
Motorola Moto 360 Sport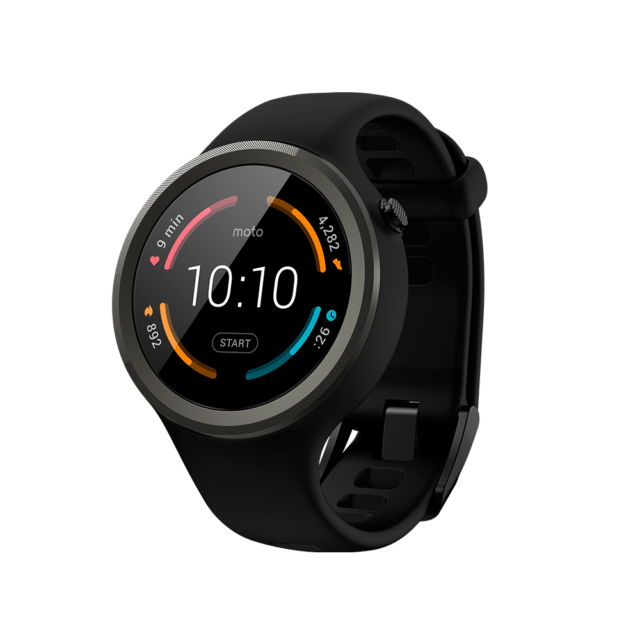 The Motorola Moto 360 Sport is a smartwatch to power your workout with a long hours yet comfortable design. It comes with a hybrid display making it easier to read indoors and out, including built-in GPS, Android fitness apps and Moto Body to track your steps, calories, and heart rate. You can purchase Motorola Moto 360 Sport here.
Samsung Gear Fit2 Smartwatch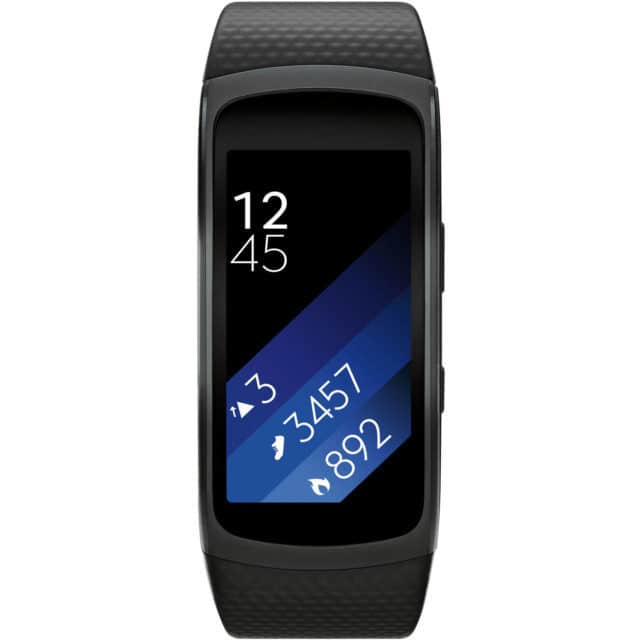 You can keep track of your fitness goals and stay motivated with the Samsung Gear Fit2. It includes advanced fitness tracking, built-in GPS, auto and multi sport tracking, easy access notifications and apps, standalone music player and a convenient charging cradle. Go here to get the Samsung Gear Fit2 Smartwatch.
Here are things you should consider when deciding on the right smartwatch.
Pick the right one for your phone
Smartwatches are extended accessories to your mobile phone. So your current handset will have a big say in the device you should be picking up. For instance, Apple watch works only with an iphone, Samsung watches run their own OS – "Tizen" and these devices work with a limited number of Samsung Phones. 
Know the apps it can run
Smartwatches send you notifications without you taking the trouble of checking your phone always. So, the apps support would play a major role in your decision to buy. For example, Apple has  over 8,500 compatible apps while  Samsung has over 1000.
The right mix of features
The display, battery life and sharp visuals should probably be the top ones in your list. You may need to compromise on screen quality for a longer battery life. You should also check out the kind of features each smartwatch champions.
We hope you found this article helpful. Let us know in the comments!