TECNO Camon CX was launched as an addition to the Camon series, the third iteration and the successor to the Camon C9 which was announced last year. TECNO has positioned the Camon devices to cater for the photo pundit, not only that, it also falls within budget so users have certain level of satisfaction from owning the device.
Apparently keeping up with this customer satisfaction is the reason TECNO keeps stepping things up on successive products as obtained in the design of the Camon CX. If you haven't seen our unboxing and first impression piece, you can look it up here
Design
TECNO scaled up the Camon CX in the design department, apparently not the kind that we expected from the Camon series. A great design that simply qualifies a design to be categorized as a premium phone is what you get and that feeling you get when people just look at your hand and ask for the make or model of phone you holding. TECNO Camon CX just takes that premium look and feel with its metallic casing, slim body and an overall great design.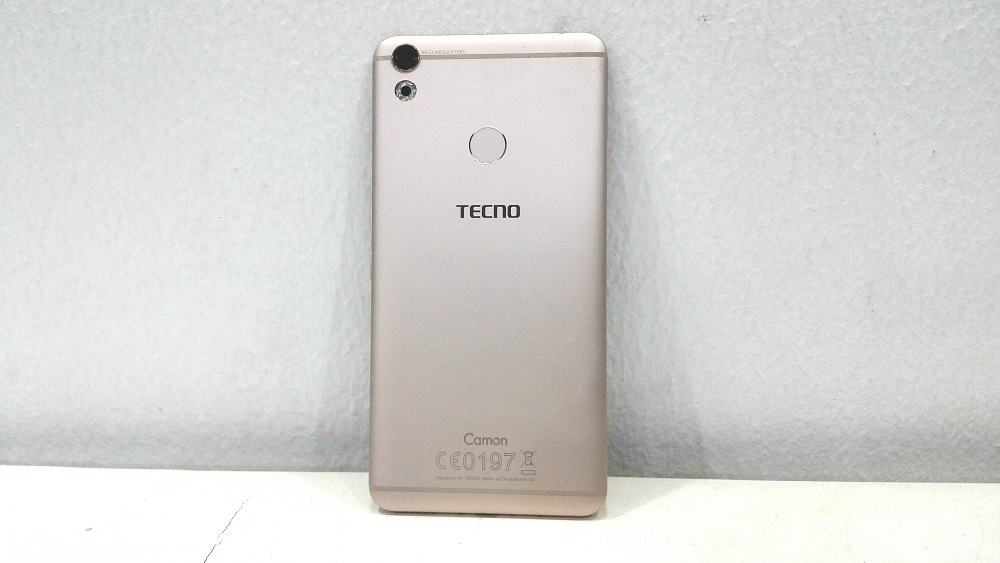 So because the Camon CX is a camera phone, you can't help but notice the conspicuous 16MP camera and a dual flash at the front. Although the front is just a plain as it is, the back seem very attracting with the metal casing, the 16MP camera and a LED sitting at the top left and the finger print sensor.
The fingerprint sensor is the security feature on the CX, apparently the first time it will be appearing on a Camon device. I am particularly glad that the fingerprint has been used to replace the Eyeprint security which was on the Camon C9, a bootless feature that hardly anyone whose has the Camon C9 uses. Apart from the security function of the fingerprint scanner, it has a touch function which permits users accept in-coming calls and to take pictures by placing a finger on the scanner.
TECNO keeps satisfying the need of dual SIM die-hards, there is a SIM tray that takes up two SIM cards and a separate memory card slot for memory expansion.
The design also did away with the dual speaker grill, now we have just one right below the device alongside the USB/charging port while the navigation keys are now placed on-screen.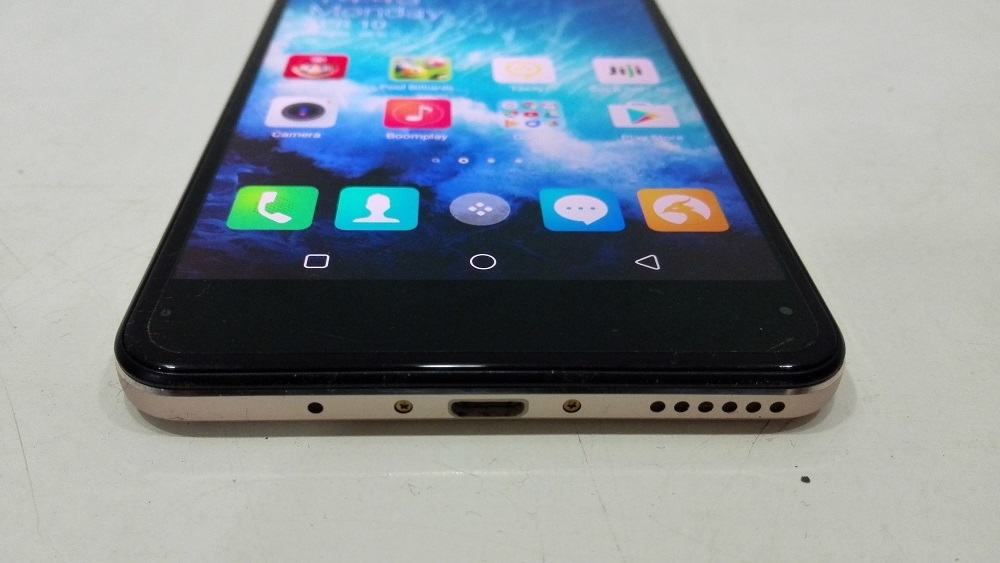 Display
The display is also impressive at 5.5-inches with full HD resolution. Not only is the display so bright that I never cranked the brightness to maximum, colours look balanced and real unlike previous TECNO devices where colours are sometimes over saturated. Multimedia experience is also fancy with great viewing angles and loud audio to complement the viewing experience.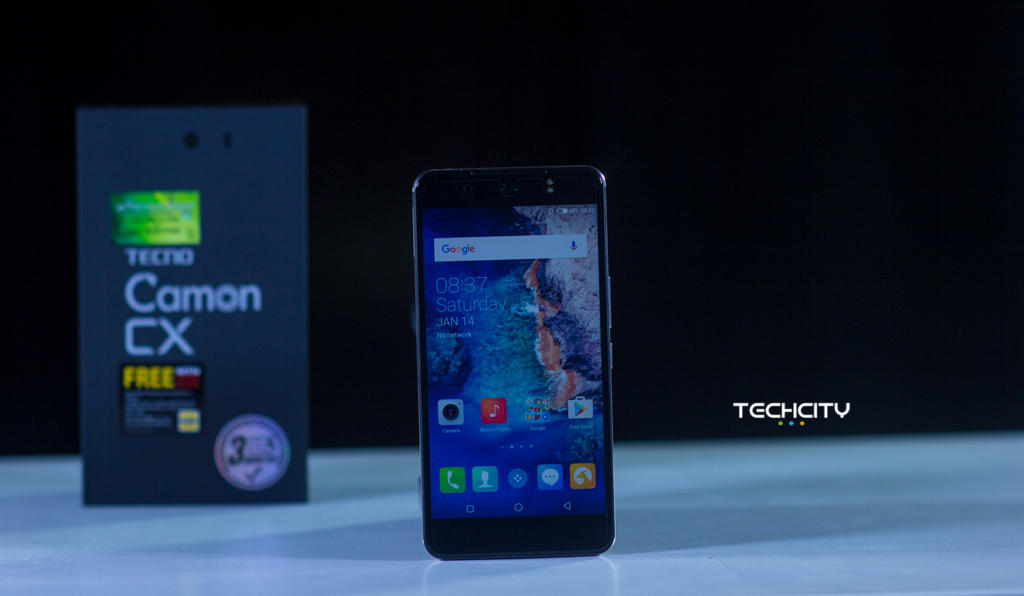 Visibility under the sun is also good so long the brightness is set beyond the minimum or allowed to automatically adjust itself. All through my time with the device, I just set the brightness at the mid-level but turn it to the minimum only at night.
Camera
Being a dedicated camera phone, one would probably be prompted to always take more pictures. Pictures and selfie lovers would love the photo capabilities like being able to take photos at night without worry – all thanks to the dual LED flash beside the 16MP front camera. Selfies can be taken comfortably at night; however the back camera does just a good job at 16MP with 4 LED lights in the flashlight compartment. TECNO calls this Ring flash.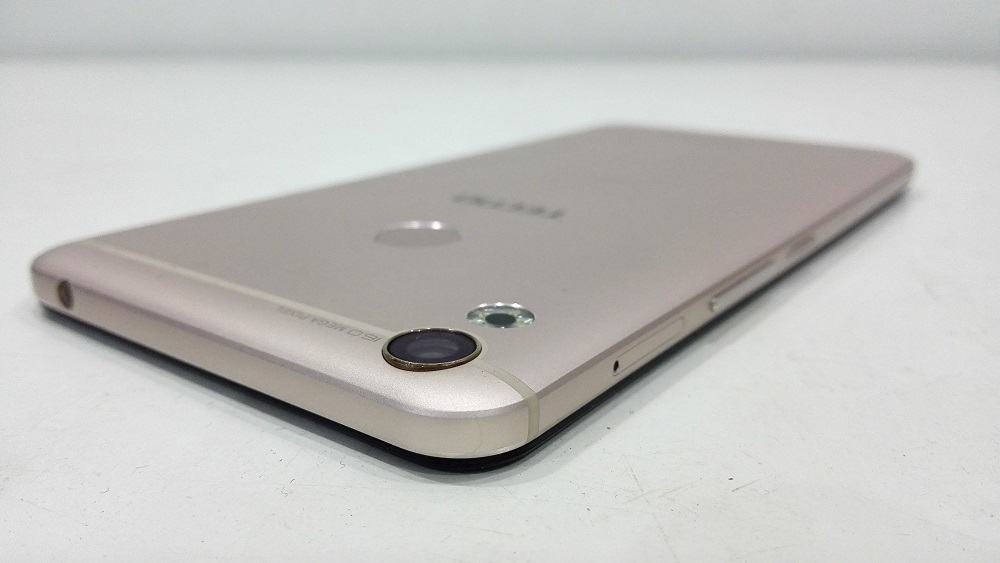 Photo taken with the back camera under abundant lighting conditions look sharp and brightly coloured with very reduced noise levels. Low light pictures aren't so bad, they still come out with some level of digital noise.
Picture resolutions are also high such that at full zoom into the image, little or no quality is lost to noise or pixelation. Because I love food (sorry you can't take that away from me), I took a picture of my meal at one episode of my eat out session, see picture below:-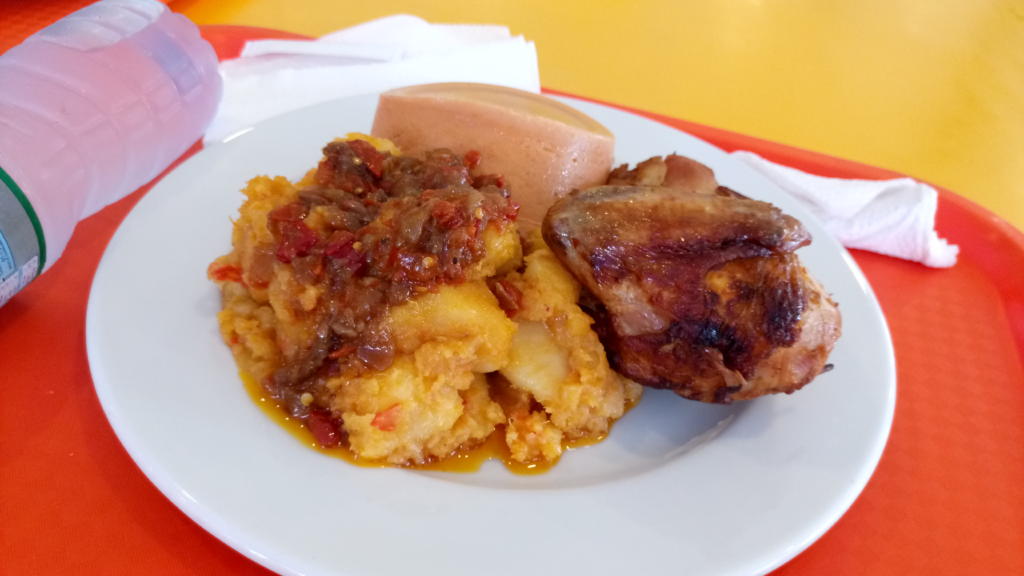 …and below is a fully zoomed in image of the same picture still looking good without loosing much of its quality.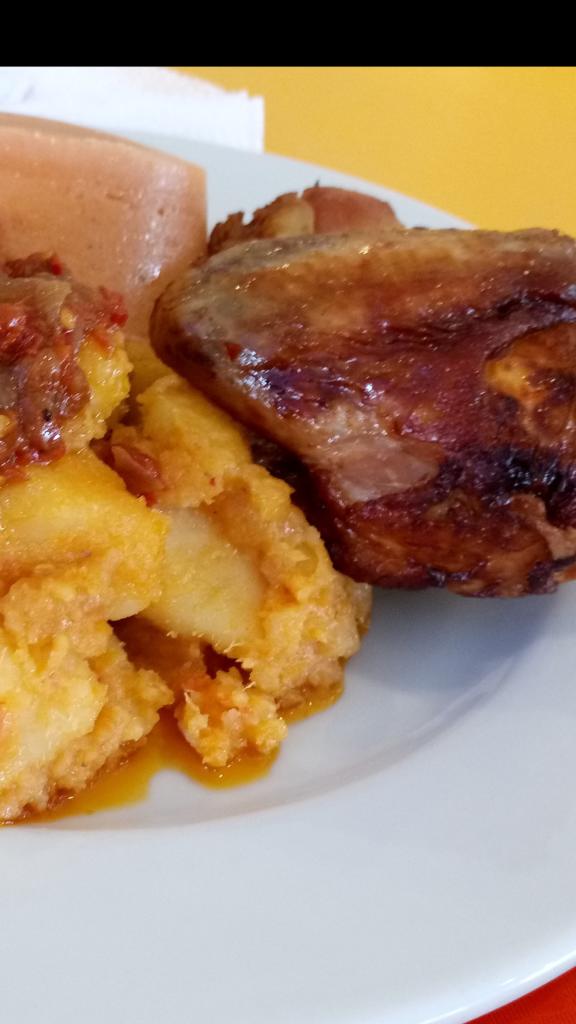 TECNO somehow didn't get camera settings freaks like me too excited because manual settings on the camera are yet to be enabled. If only we had the freedom to adjust ISO, shutter speed, white balance among other settings, it would have passed as an ultimate camera but…. the option to switch camera resolutions so as to adjust picture sizes have been added.
Now that we all enjoy making memes and photo filters, the Camon CX camera may just ease us the stress of depending on third party apps to create our personalized meme and filters with its built-in customized portrait filter.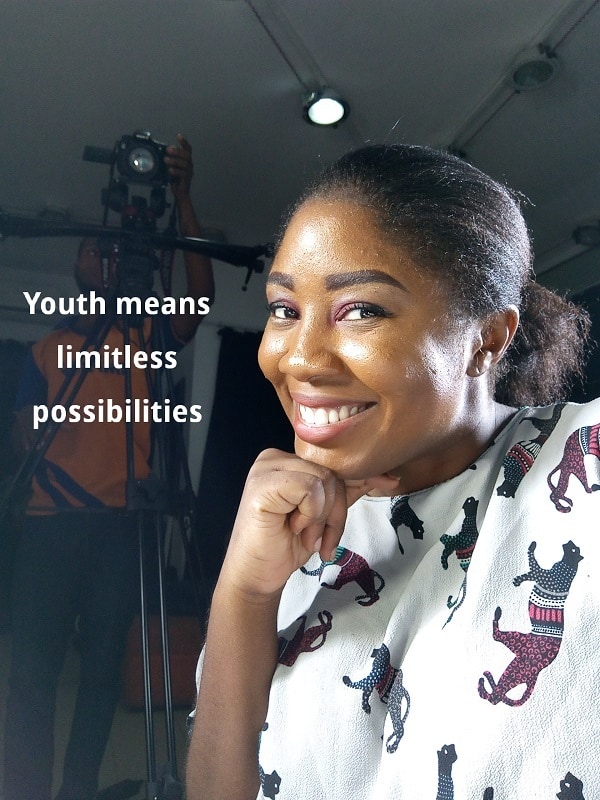 Features, performance and battery
The Camon CX runs on Android Nougat 7.0 with an overlay of TECNO's proprietary HiOS interface. The feel of HiOS on this device looks different from other devices running the same UI, perhaps TECNO keeps working and improving on the UI upon every device till it gets a satisfactory review, however it doesn't look so bad here with a bright coloured theme but it still looks basic and flat.
On the default home screen, the last window when you scroll to the left which used to be the Boom Player Boomplay window for quick access to music player has now been replaced. What you now have is a window split into two comprising of 'commonly used apps' and 'Headlines'. The former pulls up the four most used app while the latter aggregates news headlines from various websites. I didn't find this fascinating because I was stuck with the default news sources without the freedom to choose the news sources I want.
Lock screen notification which was long absent is now available – Ahh!! Thank you TECNO
Power is supplied by the 1.5GHz Octa-core processor while RAM size is 2GB and internal memory is 16GB. Before you begin to say 16GB is small, don't forget that there is a memory card slot with which you can slam a memory card to increase memory to 128GB.
Battery capacity is 3,200mAh, not a bad one for a phone in this category. However since phone usage is relative, it may be difficult to assign a certain time span for phone battery. From my own experience, the battery on a mild usage on email, calls, internet browsing and frequent instant messaging got me an average of 8 hours. It could be less for another person, not forgetting that the phone battery depletes faster with more screen-on time.
My take
There is no gainsaying that the Camon CX is a good device that I can recommend for anyone who loves to take beautiful pictures, a 16MP front and back camera with very bright flash just does a good job of delivering quality photos. Apart from the camera, the device is blessed with an eye popping design, metal casing, Slim body, handy and being light weight all make the CX a favourite device.
Even though TECNO could have added a few things here and there, we should not forget that this is not a flagship device where the specs sheet is expected to run high up. Surprisingly, this time around, I really cannot find a major deal breaker.
TECNO Camon CX review – Let's take more selfies